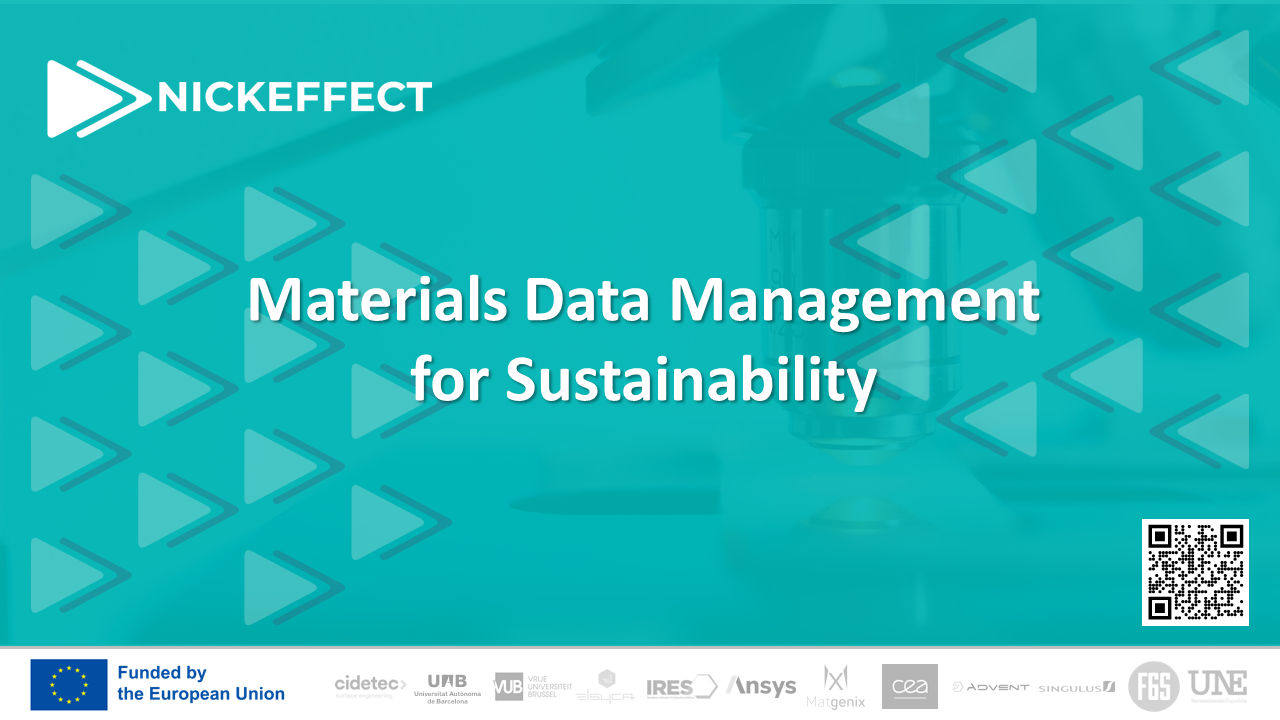 Materials and their environmental impact are paramount for addressing sustainability challenges and ensuring the safety of both the environment and society.
Despite the urgent need to address end-of-life practices, material supply risks to ensure sustainable resource availability, the assessment of these requirements is a multifaceted and complex challenge. It requires comprehensive data on materials' environmental performance, manufacturing processes, safety considerations, and their implications for the circular economy. Integrating material intelligence into decision support tools assists in considering not only environmental factors and safety attributes but also their role in fostering a circular and sustainable economy.
Traditionally, information for material selection has been provided by physical characterization approaches. However, more and more organizations are looking at integrating computational models and physical experiment to drastically accelerate the material characterization, design and optimization in terms of performance; nevertheless this comes with additional complexity and challenges which will need to be tackled.
All the involved actors in manufacturing organizations need materials data available early in the lifecycle. This enables them to understand the impact of raw materials on their products and environment. To this end, manufacturers need scalability and the right framework to gain insight through both experimentally and virtually obtained material data.
Ansys Granta MI offers the framework and tools needed to manage material information and share it at all levels of an organization, as well as access to an extensive digitized collection of material information. This empowers designers and engineers to make informed decisions that encompass environmental, safety, circular economy, and supply chain considerations and therefore is chosen by world-leading organizations to achieve their sustainability objectives.
Within the NICKEFFECT project, Ansys Granta MI will be used to collect and curate such material information both from physical experiments and from simulations. This it will be the base of a modular a powerful decision support tool which use will be demonstrated in the targeted project case studies, replacement of Pt as catalyst for PEM FC and PEM WE and as part of MRAMs by Ni-based ferromagnetic coatings.
To know more about how customers use Ansys solutions to reduce their own carbon footprint and the footprint of their products visit the Ansys resource center.