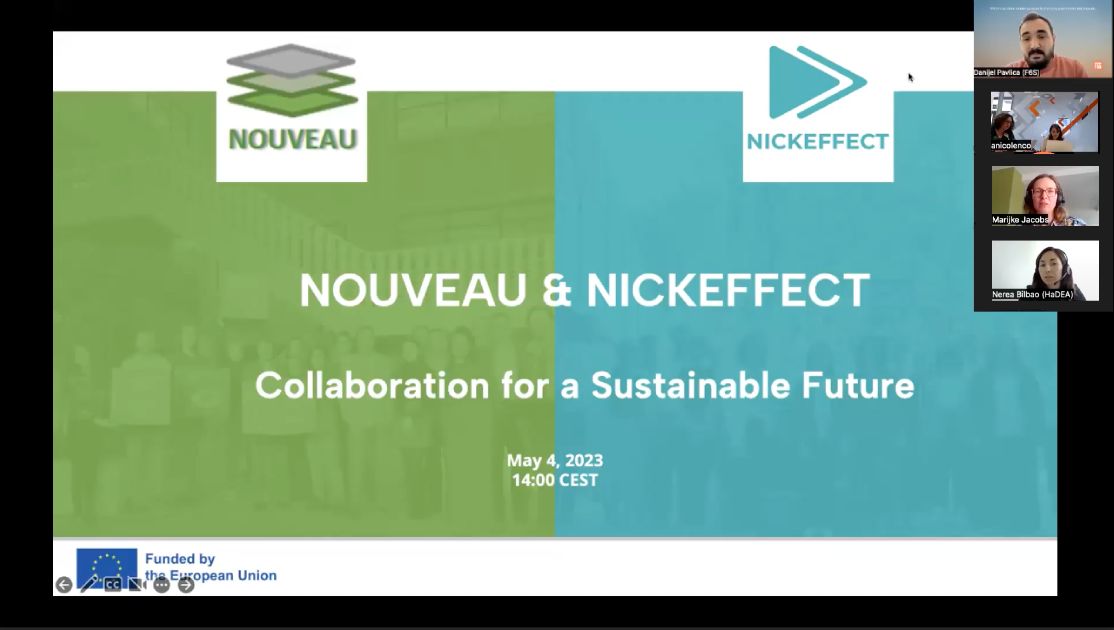 On May 4th 2023, the NOUVEAU and NICKEFFECT projects, two initiatives that are leading examples of innovation and research in sustainable materials with a focus on industrial applications, hosted a joint webinar.
The webinar was a unique opportunity for the attendees to gain insights into the two projects, their goals and the impact they aim to achieve with their collaboration. It counted with the participation of experts in the field, the project coordinators and also had a dedicated Q&A session.
Nerea Bilbao, Project Adviser for HADEA started by giving an overview of how the two projects were created under the umbrella of the Horizon Europe programme.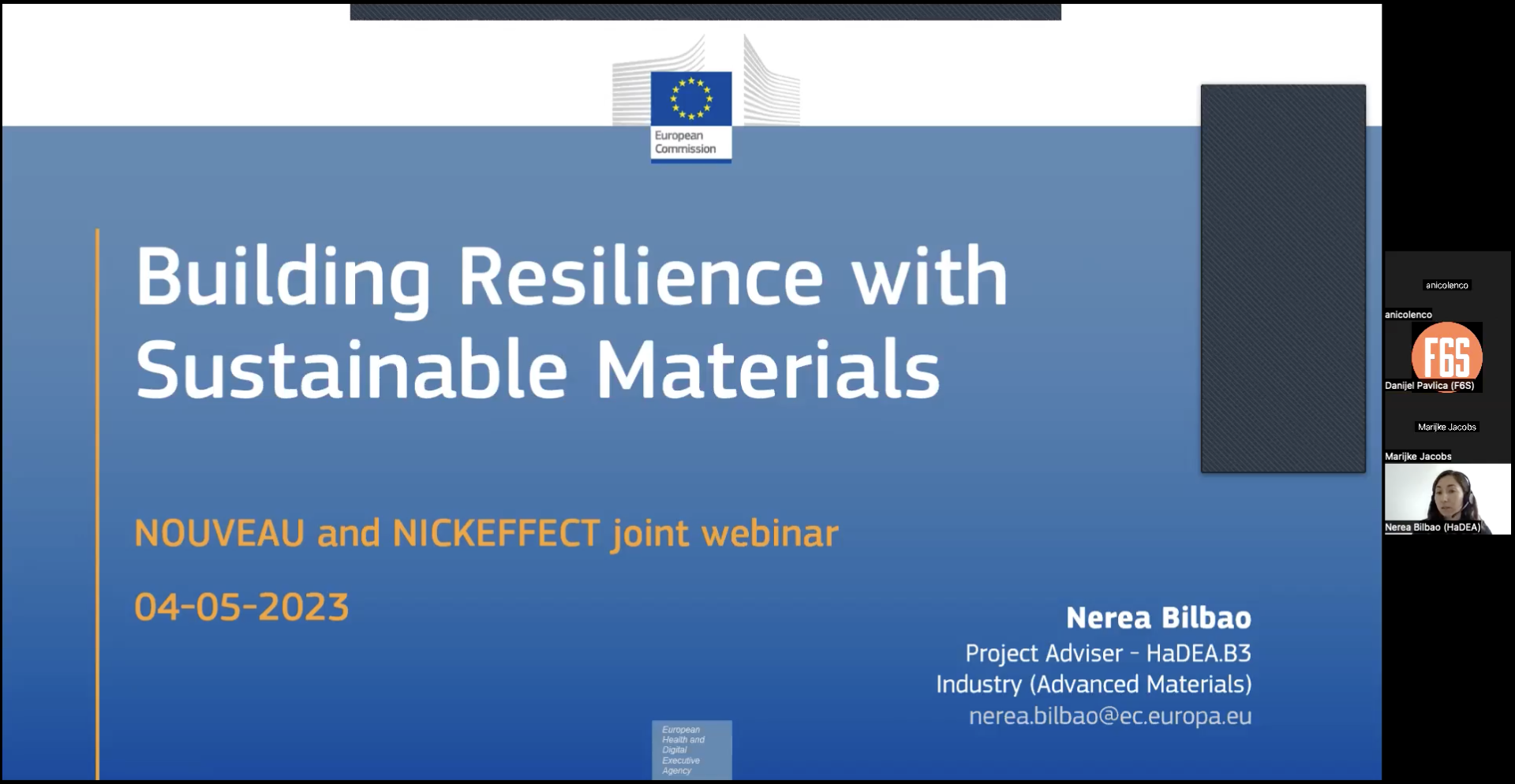 "With Horizon Europe, we step up and ambition for a sustainable future. The programme will maximise its impact by strengthening our scientific and technological bases, boosting our innovation capacity, driving the green and digital transitions and supporting and inclusive recovery." – Mariya Gabriel, Commissioner for Innovation, Research, Culture, Education & Youth
NOUVEAU and NICKEFFECT are framed under a specific objective "Increased autonomy in key strategic value chains for resilient industry" and the key thematic area "Green and Sustainable Materials". The specific topic of these projects is "HORIZON-CL4-2021-RESILIENCE-01-12" – Safe and sustainable metallic coatings and engineered surfaces. This topic counts with 4 projects, so aside NOUVEAU and NICEFEECT, are also a part of it the FreeME and MOZART projects.
Nerea Bilbao ended her presentation by highlighting the tremendous importance that this topic and these projects have in the future of the creation of the EU sustainable policies:
"We rely on you. Your project is the European Commision solution or contribution to the concerns of European society. We are relying on the results of your projects to feedback to the process (Eu policy priorities)" – Nerea Bilbao
After her, we heard from Aliona Nicolento and Maria Lekka from CIDETEC as project coordinators of NICKEFFEC and Marijke Jacobs from VITO as coordinator of NOUVEAU.
(Re)Watch the complete webinar 👇
About the projects
NOUVEAU will focus on the development of solid oxide cells (SOCs) using innovative La- and PMG-free electrode materials, solid electrolyte, and interconnects. The aim of the project is to reduce the amount of rare earth elements (REEs) used in the SOCs by 30% and to use recycled Yt and Cr. The project will employ advanced coating methodologies, modelling techniques, sustainable-by-design approaches, and recycling methods to achieve these goals.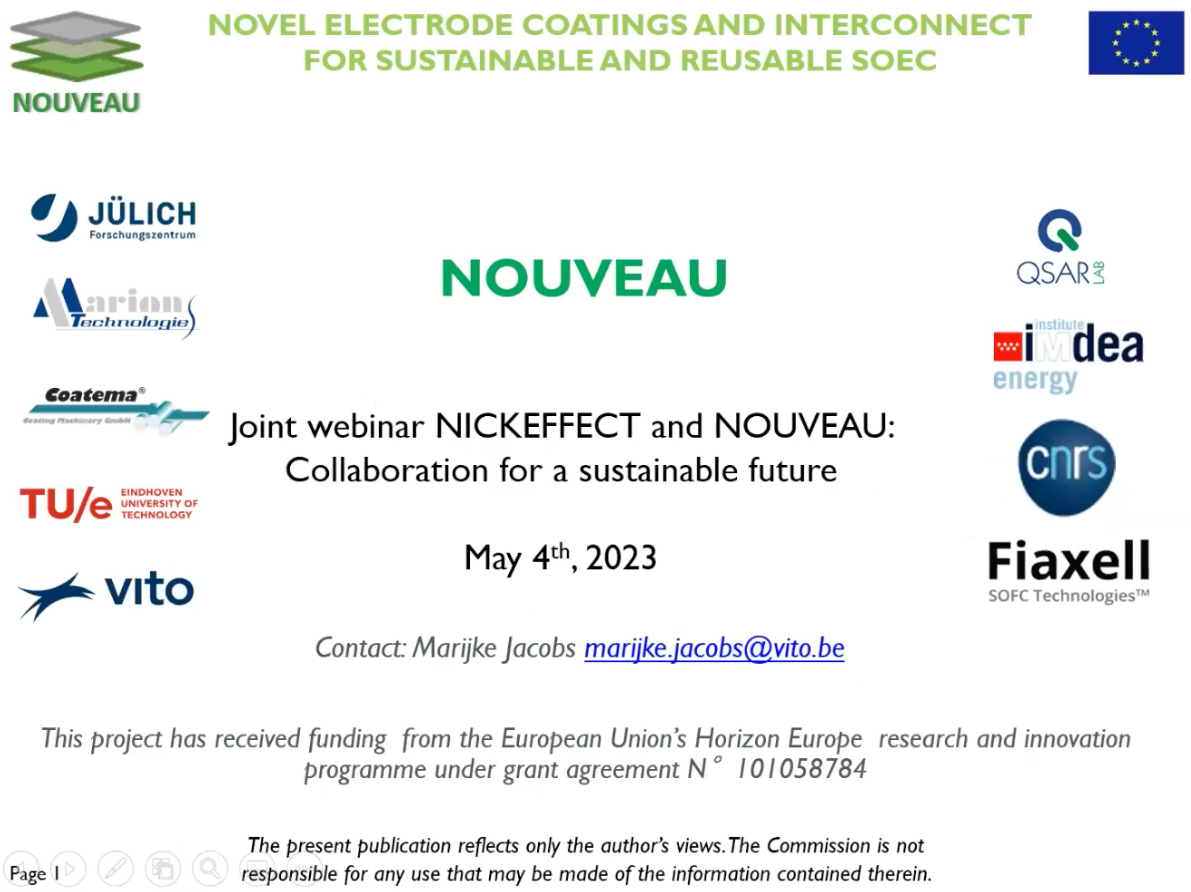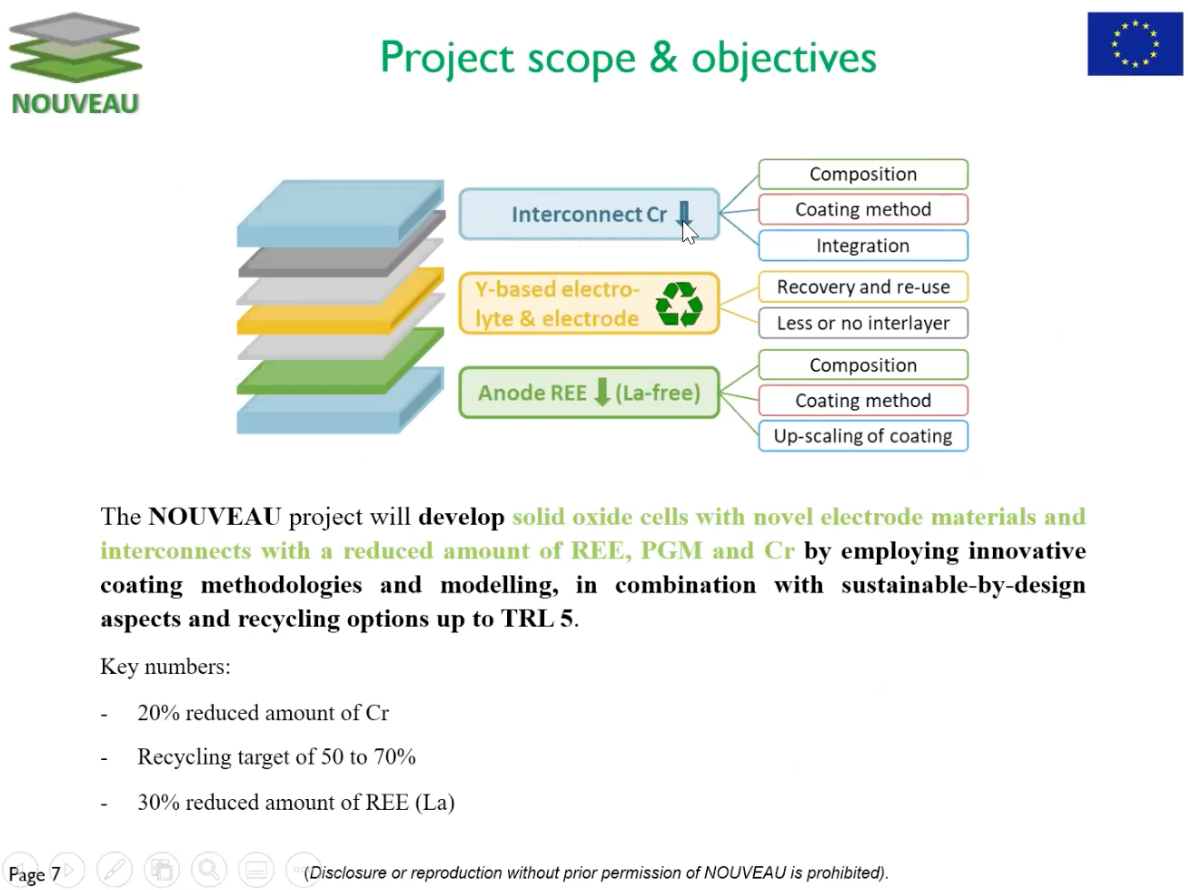 NICKEFFECT, will concentrate on the development of novel ferromagnetic Ni-based coating materials. The project aims to replace the scarce and costly Platinum and ensure high efficiency in key applications such as renewable energy (water electrolysis to produce hydrogen), electric mobility (fuel cells) and digital technologies. With its innovative approach, NICKEFFECT will help address some of the current challenges facing the energy and industrial sectors.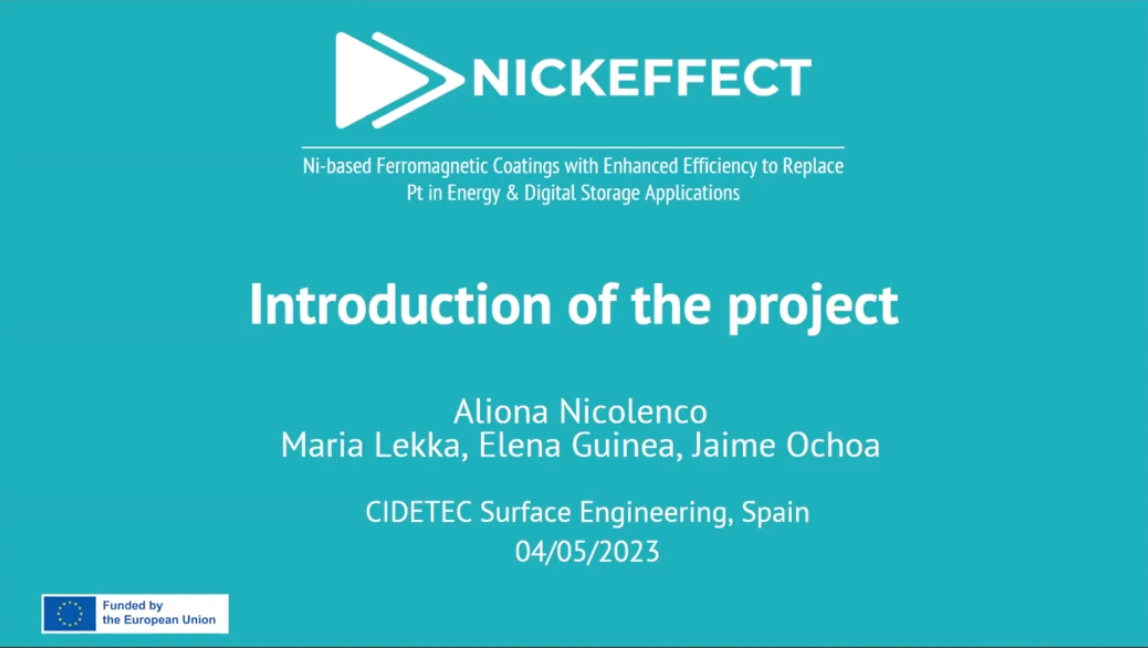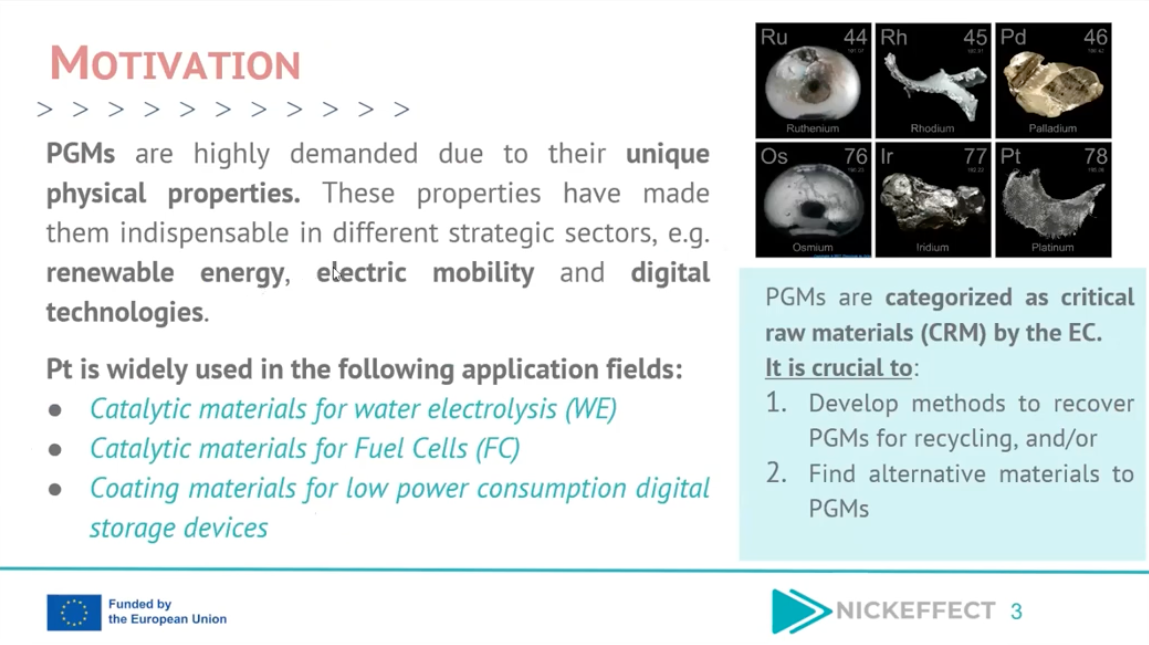 Both projects have received funding under the Horizon Europe programme which is a testament to their significance and potential impact.
To know more about the projects, go to: https://www.nouveau-project.eu/ and https://nickeffect.eu/