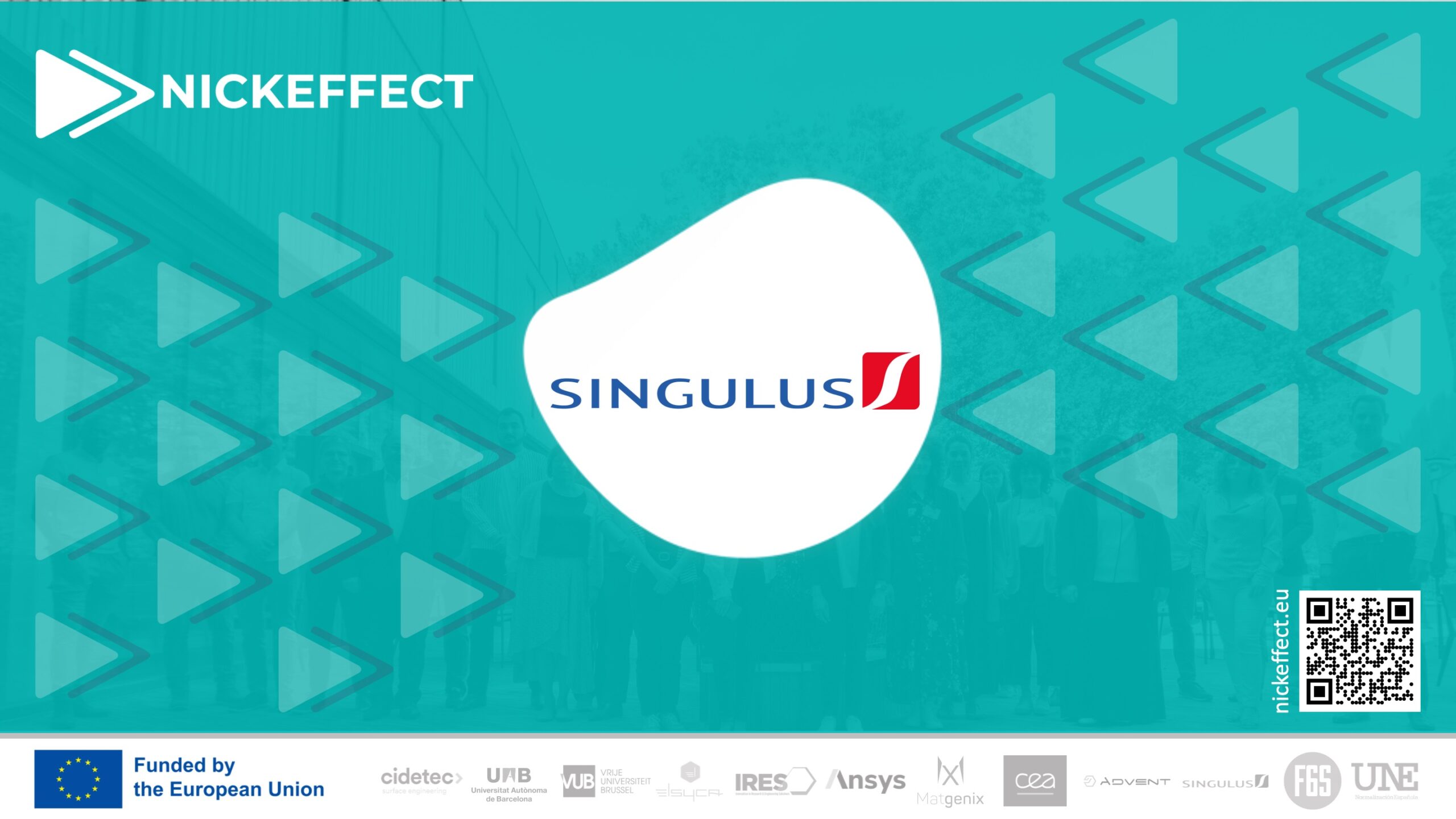 Meet the Partners: Singulus

SINGULUS TECHNOLOGIES develops and assembles innovative machines and systems for efficient thin-film coating and surface treatment processes, which are used worldwide in the Photovoltaics, Semiconductor, Medical Technology, Packaging, Glass & Automotive as well as Battery & Hydrogen markets. The company's core competencies include various processes of coating technology, surface treatment as well as wet-chemical and thermal production processes.
The focus is:
Environmental awareness

Efficient use of resources

Avoidance of unnecessary CO2 pollution
SINGULUS TECHNOLOGIES regards sustainability as an opportunity to position itself with innovative products that follow this spirit.
In NICKEFFECT, SINGULUS as a partner from the industrial and engineering sector will actively participate in most of the project tasks, playing a key role in the upscaling of project results and in the validation tasks.
They will also be actively involved in the development of the new materials, as most interested in assessing the potentialities they can bring to their products, their technical feasibility, and the impact at different levels and along the products' life span.