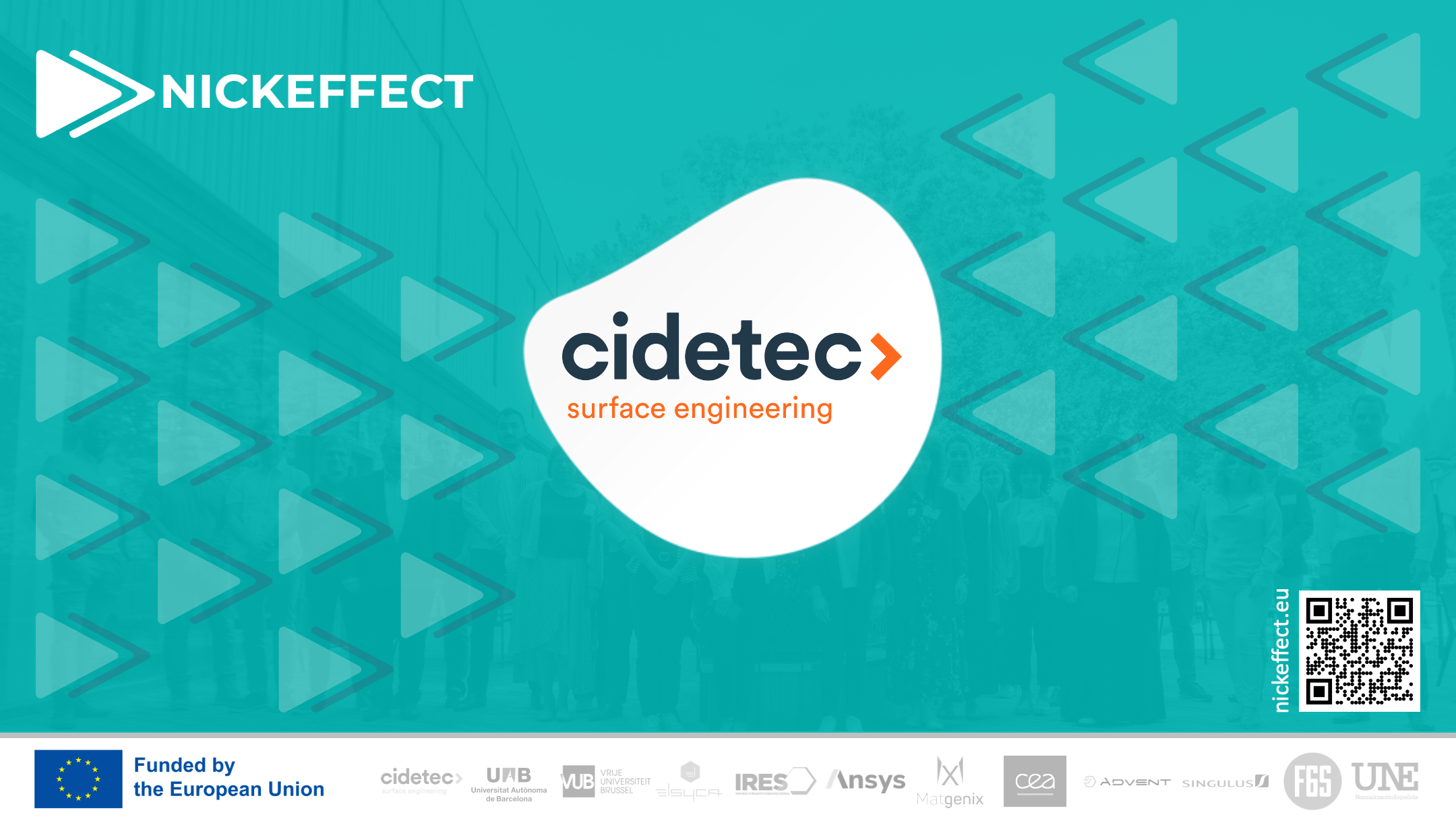 Meet the Partners: CIDETEC

CIDETEC is a key international player in research and innovation related to surface engineering and polymeric and composite materials. It specialises in processing surfaces and materials through disruptive technologies, ultimately aiming at technological transfer that will ensure the right solution for each customer.
CIDETECT focuses on:
Developing REACH-compliant

*

coatings and surfaces that provide multifunctional properties such as corrosion and wear resistance, protection against hydrogen embrittlement or fouling, electromagnetic transparency, customised aesthetics, omniphobicity and conductivity enhancement.

Developing new innovative, sustainable polymeric materials based on biomass waste, self-healing elastomers, thermoplastic formulations with custom properties, and our own 3R patented technology (Reprocessable, Repairable and Recyclable thermoset composites).
CIDETEC is Spain's only technological centre specialising in Surface Engineering. Aligned with sustainability and environmental policies, it counts on state-of-the-art equipment and facilities paired with a multidisciplinary team of experts that will help accelerate the company's innovation process.
In NICKEFFECT, CIDETEC is the Project Coordinator. In this role, it's CIDETEC's responsibility to organize the meetings, review the deliverables and make sure that the cooperation between all the partners is going in the best possible way, in order to achieve the best possible results for the project. Aside from that, they are also involved in the production and characterisation of the coatings and in the upscale of the production processes.
*Registration, Evaluation, Authorization and restriction of Chemicals (REACH) [Know more]