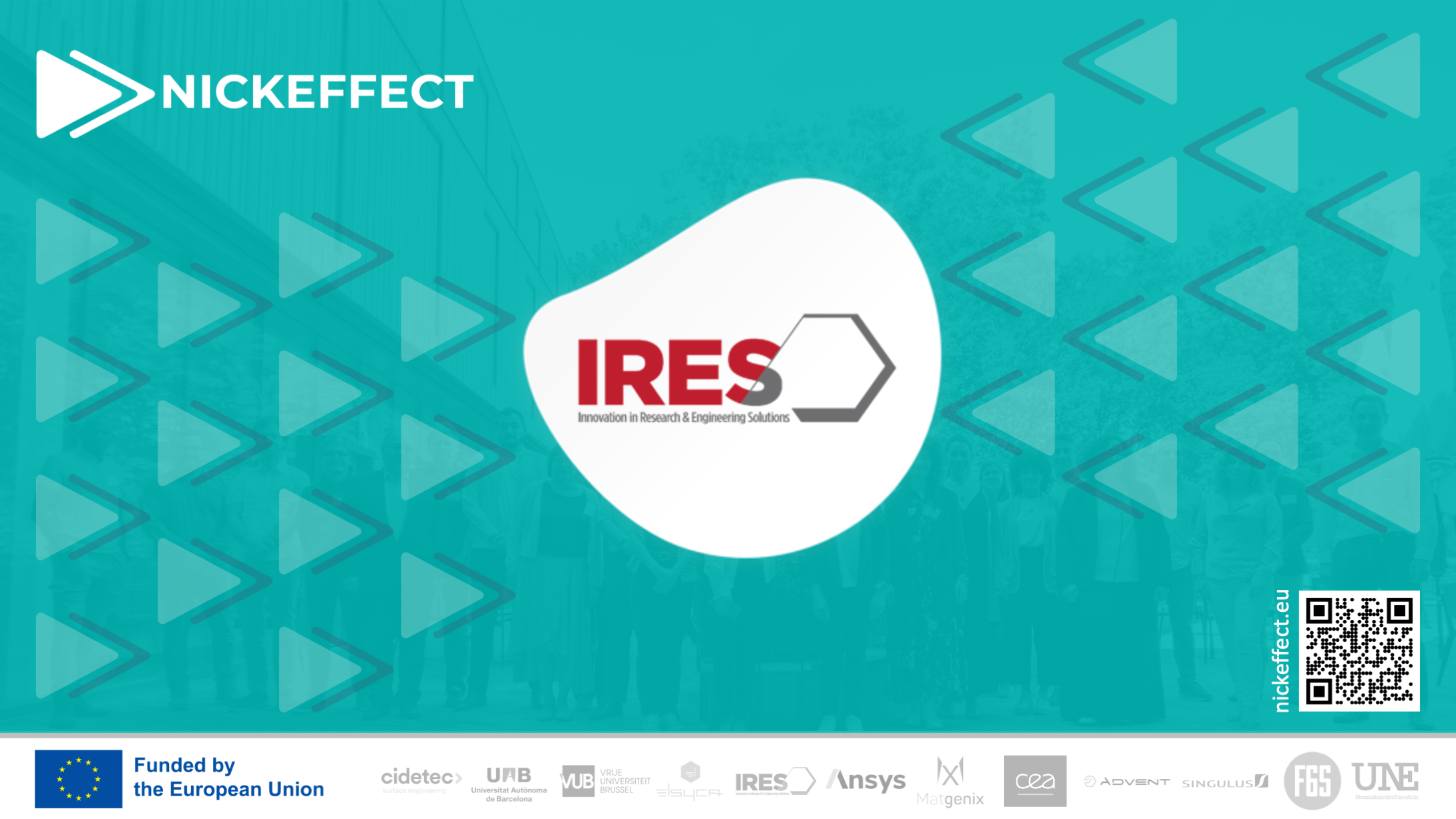 Meet the Partners: IRES

Innovation in Research & Engineering Solutions (IRES), founded in 2015, is an independent consulting company, composed of chemical engineers, physicists, materials and data scientists with a mission to deliver world-class innovative solutions.
IRES provides specialised services in the fields of Environment, Health and Safety (EHS), Nanotechnology and Digitisation of Materials Characterisation, incorporating Data-driven methodologies (Machine Learning).
In collaboration with external bodies and related initiatives, IRES is part of, building upon and pushing the frontiers at new technological events, arising innovative technologies and strategic research trends.
In NICKEFFECT, IRES will be leading the task of defining and evaluating the different data sources that will be used for the decision support tool development, and also the task of risk, environmental and cost impact assessments.