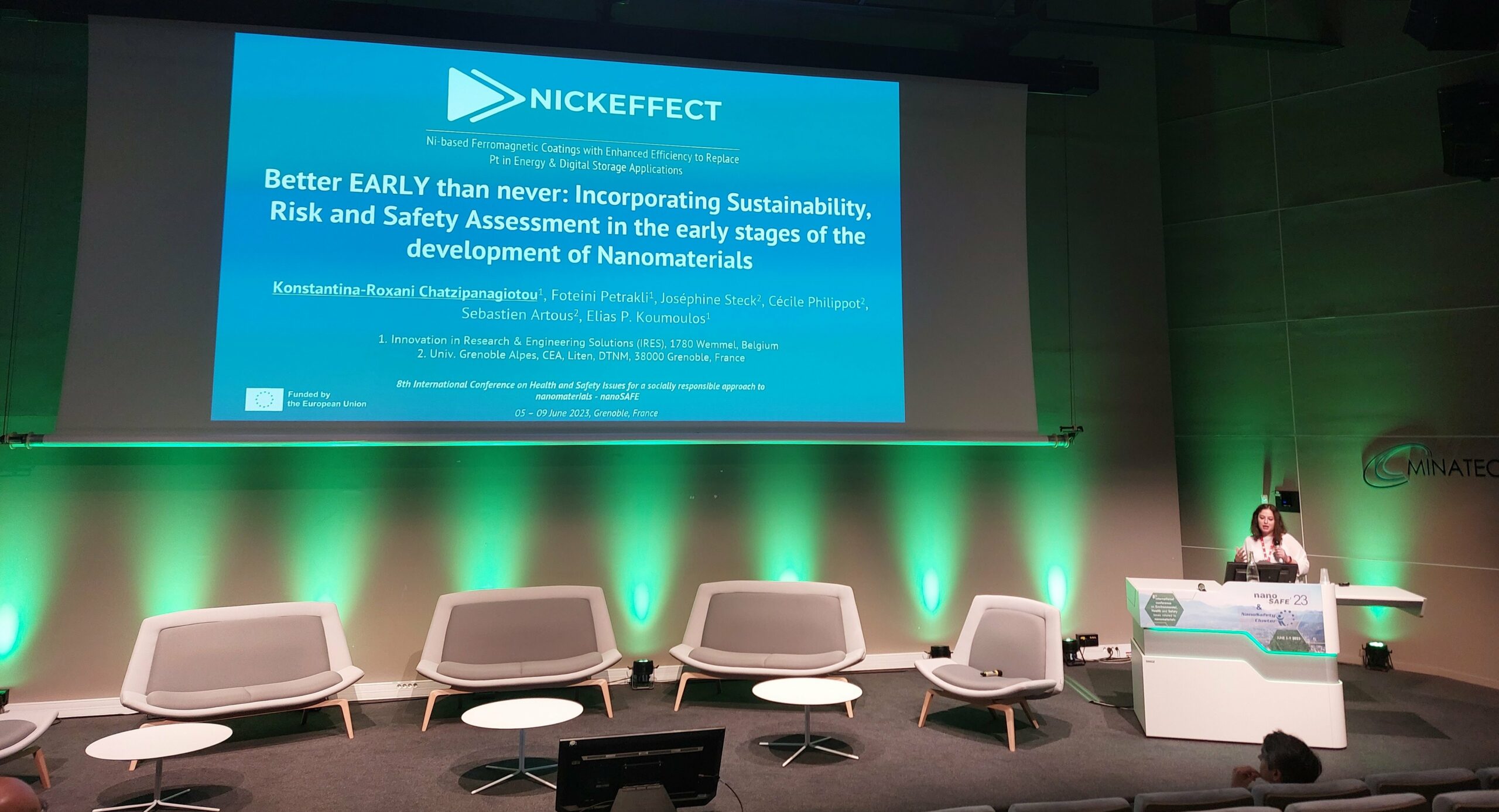 The 8th International Conference on Health and Safety Issues for a socially responsible approach to nanomaterials, known as nanoSAFE, took place in Grenoble, France from June 5th to 9th, 2023. This biennial conference has been a key platform for researchers and experts to share the latest findings on health and safety concerns related to nanomaterials. However, this year's event is special as it combines forces with the NanoSafety Cluster, opening up new opportunities for collaboration and knowledge exchange.
Among the notable participants at the conference were representatives from the NICKEFFECT project, including researchers from IRES (Institute of Research and Engineering of Surfaces) and CEA (Commissariat à l'énergie atomique et aux énergies alternatives). The NICKEFFECT project focuses on Safe and Sustainable by Design material development, with a particular emphasis on metal nanocatalysts.
During the conference, K. Chatzipanagiotou of IRES presented the NICKEFFECT project, offering insights into the research methodology and the progress made so far. The presentation showcased the utilisation of open-access tools to estimate the early-stage risk and sustainability of metal nanocatalysts. While the project's material development is ongoing, the research team presented literature-based results to illustrate the potential applications of these tools.
Apart from the oral presentation, the NICKEFFECT project team utilised the entire duration of the event for networking and seeking synergies with various stakeholders, particularly researchers and partners involved in EC-funded projects on Safe and Sustainable nanomaterials. This platform offered an ideal opportunity to connect with like-minded experts and explore potential collaborations.
The convergence of the nanoSAFE conference and the NanoSafety Cluster fostered an environment where experts from diverse backgrounds could come together to discuss the critical challenges associated with nanomaterials. By bridging the gap between research, industry, and policy, this collaboration aims to contribute to the development of safe and sustainable practices in the field.